Avoid These TEN
Financial Mistakes
Today!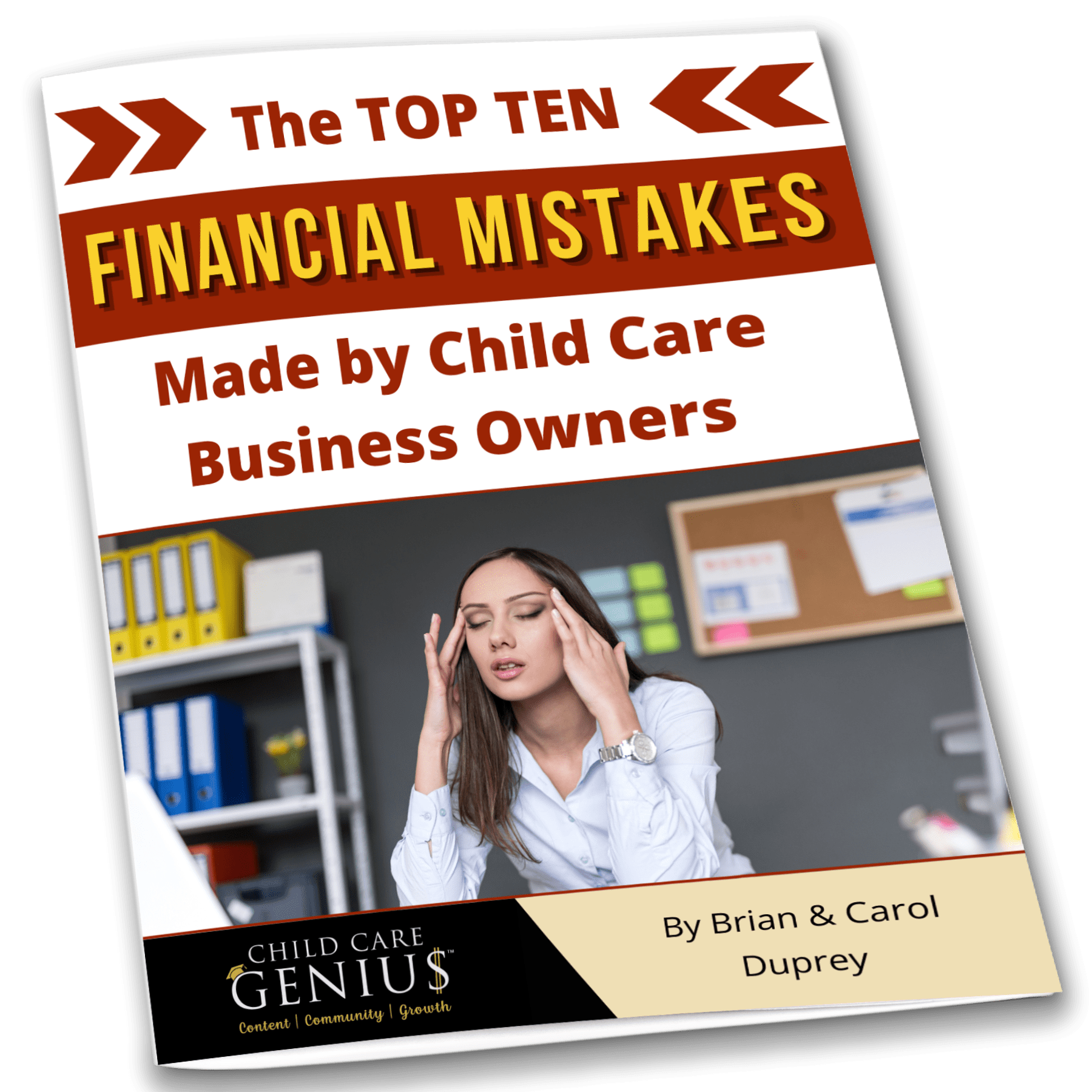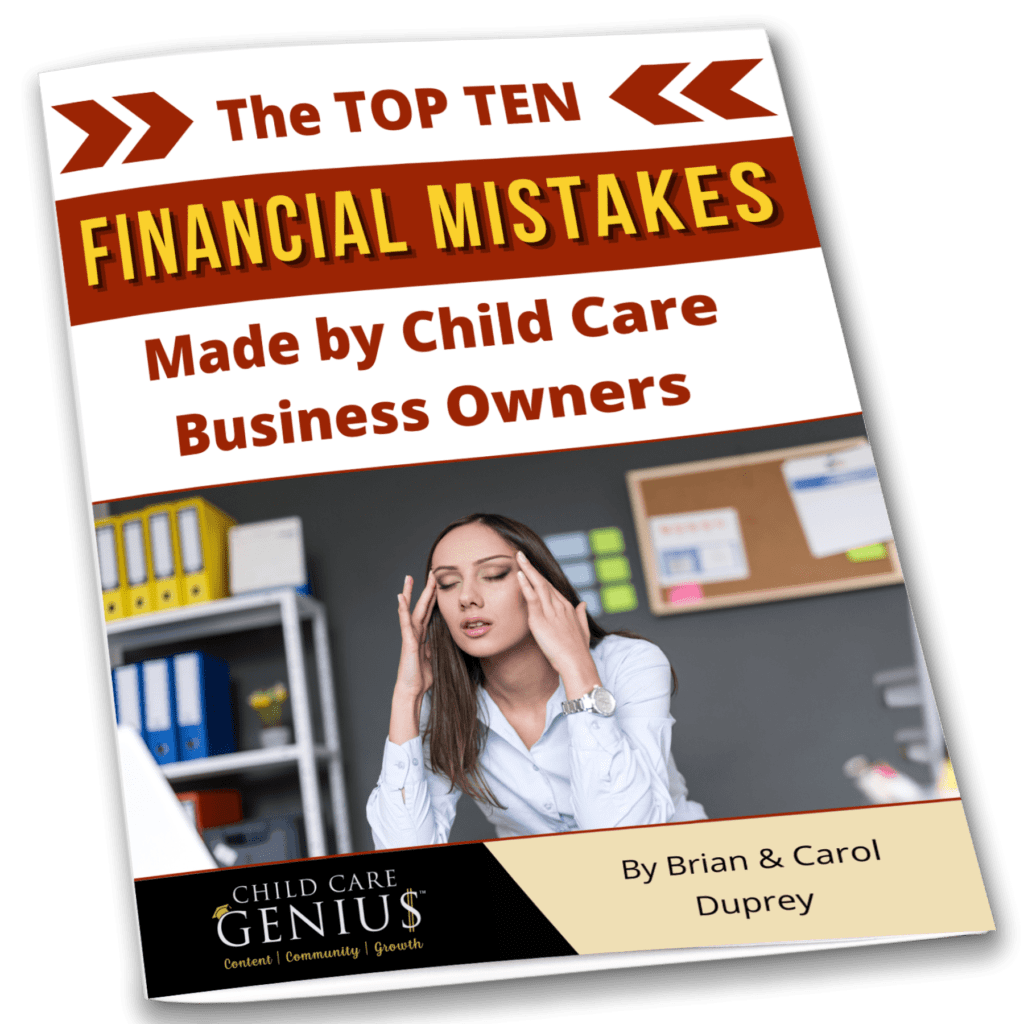 We created this financial mistakes report for one simple reason:
Each time you make a financial mistakes it sets your company back and keeps you from reaching your financial goals.
Tell Us Where to Send Your FREE Report and We'll Deliver it to Your Inbox Instantly!
We started Child Care Genius to help other center owners from making the same financial mistakes we made when we first started.
It is often said that experience is the best teacher.
We say someone else's experience is a much better teacher!
Learning from the mistakes of others costs you nothing, and gains you everything.
* When you sign up to download our free report, we will also add you to our regular mailing list and you'll get our weekly newsletter. While we hope you will stay connected, you can unsubscribe at anytime.
Why you should never give your teachers free child care, and what you should do instead.
As your business becomes more profitable, learn when it's safe to add bills to your personal or business budget.
A simple strategy to earn free travel or cash back just for paying your bills
How to avoid overpaying for equipment for your child care center.
How to raise your rates twice annually without parents even noticing it.
And more..... what are you waiting for? Download this FREE report now!