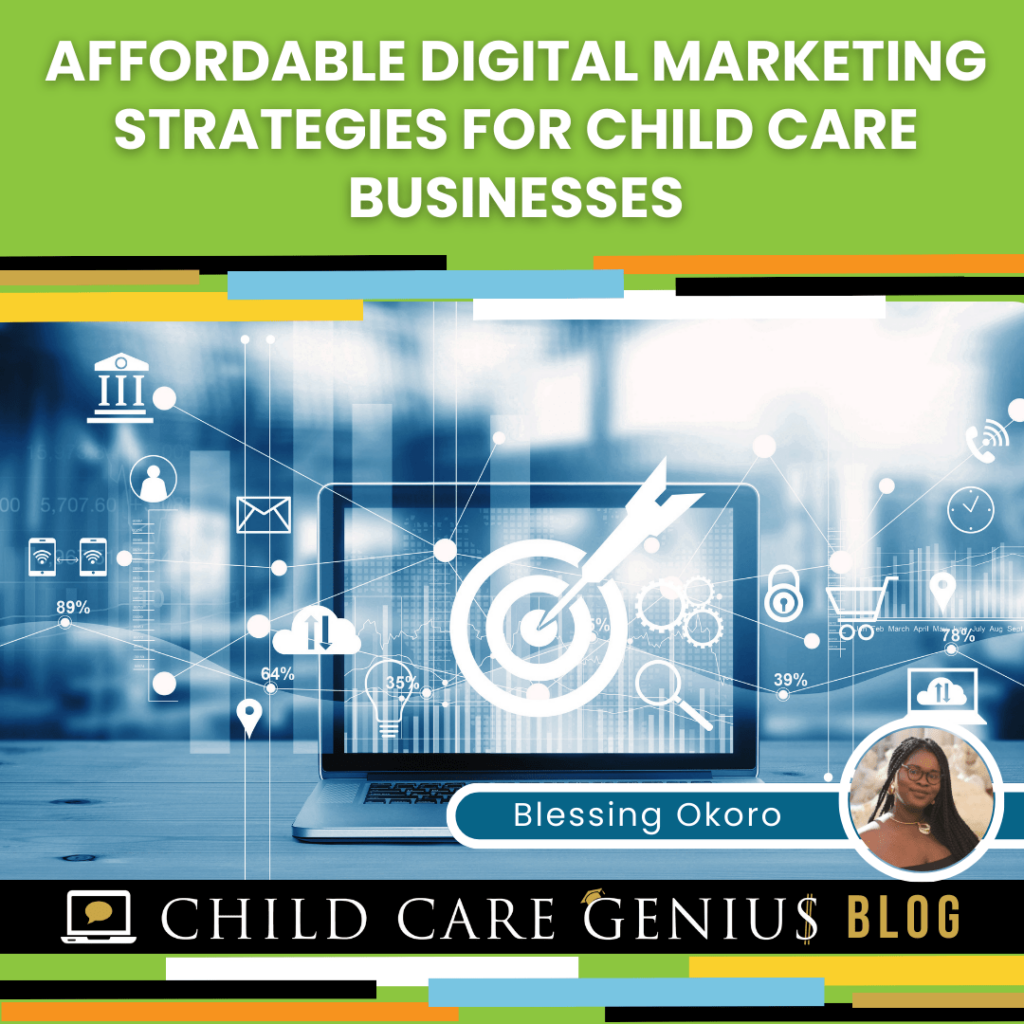 Affordable Digital Marketing Strategies for Child Care Businesses
In the competitive realm of child care, standing out doesn't have to mean overspending on marketing. With the right budget-friendly digital marketing strategies, you can attract new clients and retain current ones without stretching your finances. Let's explore how you can maximize your online presence effectively.
Understanding Your Audience: The First Step to Cost-Effective Marketing
Before you spend a penny, know who you're trying to reach. Are you targeting working parents, single parents, or parents with a particular interest like eco-friendliness or educational philosophies? Use free analytics tools to understand the demographics and interests of your audience, ensuring every marketing dollar is well-spent.
Maximizing Social Media: Connect and Engage
Social media platforms are a goldmine for child care providers to connect with their community. Create a content calendar that includes posts about your day-to-day operations, educational tips, and community events. Use local hashtags, engage in community groups, and always respond to comments and messages to build a loyal following.
Blogging for Authority and SEO: Share Your Expertise
A blog is a fantastic tool for establishing authority and improving your website's SEO. Write about topics parents are searching for, like child development tips or choosing the right child care. Use keywords naturally to boost your search rankings and become a go-to resource for child care information.
Email Marketing on a Budget: The Power of Personal Connection
Email marketing remains one of the most cost-effective digital marketing tactics. Collect email addresses from your website with a simple sign-up form. Send out regular newsletters with updates, child care tips, and special offers to keep your center in parents' minds.
Leveraging Google My Business: Get Found Locally
Google My Business (GMB) is a free tool that can dramatically improve your local SEO. Ensure your listing is complete with accurate information, photos of your facility, and updates on any events or offers. Encourage reviews from satisfied parents to enhance your visibility.
Utilizing Free Online Tools: Efficiency Without Expense
There are numerous free tools available that can streamline your marketing efforts. From graphic design tools like Canva to scheduling tools like Buffer, take advantage of these resources to create professional-looking materials and keep your social media presence active.
Engaging with Online Communities: Build Your Network
Online parenting forums and local community groups can be excellent places to engage with potential clients. Share your expertise, answer questions, and become a valued member of these online communities.
Partnerships and Cross-Promotion: Expand Your Reach
Form partnerships with local businesses that serve the same demographic. A cross-promotion with a pediatrician's office or a children's clothing store can open doors to new client bases.
Tracking and Analytics: Understand Your Impact
Use tools like Google Analytics to track the performance of your marketing efforts. By understanding what works and what doesn't, you can optimize your strategy and ensure you're getting the best return on your investment.
In conclusion, digital marketing doesn't have to be expensive to be effective. By implementing these budget-friendly strategies, you can improve your child care business's online presence and attract more clients. Start small, measure your results, and adjust as needed. Your digital marketing journey is an ongoing process, but with patience and persistence, it can be a cost-effective way to grow your business.