Get Instant Access - Free Recorded Training!
In this FREE Training you will get tips from industry leading experts covering topics such as:
Childcare Hiring:  Where to find quality candidates and how to have your facebook group doing some of the work for you.
Retention: How to keep your good teachers from finding employment elsewhere.
Culture:  How to easily improve your workplace culture with these simple tips.
By submitting this form you are authorizing Child Care Genius to communicate with you via email or text. You can unsubscribe at anytime.
This is the Conversation EVERY Child Care Business Owner Needs To Hear!
The NUMBER ONE STRESSOR facing child care business owners and directors today is attracting, hiring, and retaining quality staff. 
The staffing shortages following the COVID-19 pandemic have caused some major shifts in the way that childcare hiring takes place, and what staff expect from a workplace environment. 
Listen to our panel of early childhood experts as they dive in to an in-depth discussion bringing you the latest trends, tips, and strategies that are WORKING for them in this new employment climate.
The One Thing  You MUST DO Before You Start Childcare Hiring.
How to Use Facebook Ads to Attract Quality Staff
Brian and Carol's TIPS System to Create
an Awesome Culture
New Interviewing and Childcare Hiring Strategies Work
How Your Brand Impacts Your Hiring Choices
Creating School Values the Whole Team Will Love
How to Massively Transform Your School Culture
Raise Staff Morale & Loyalty for Little or No Cost
How to Know if Your Zero Can Be Turned Into a Hero
Ditch "Overwhelm" and Get Back to the Job You Love
Who is This Training For?
Child Care Business Owners and Directors That Need to:
Attract and Hire More Top Quality Staff Members.
Stop the Revolving Door of Staff Members Quitting or Giving Notice Almost as Quickly as they are Hired.
Get Out of the Overwhelm of Working IN Your Business Just to Meet Ratio on a Daily Basis.
Want to Cultivate a Positive Workplace Culture so Working at Your School is a Joy.
Meet Hosts Brian & Carol Duprey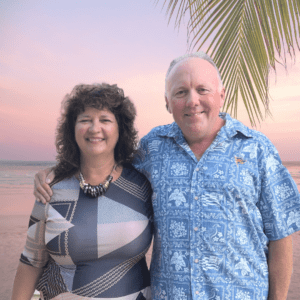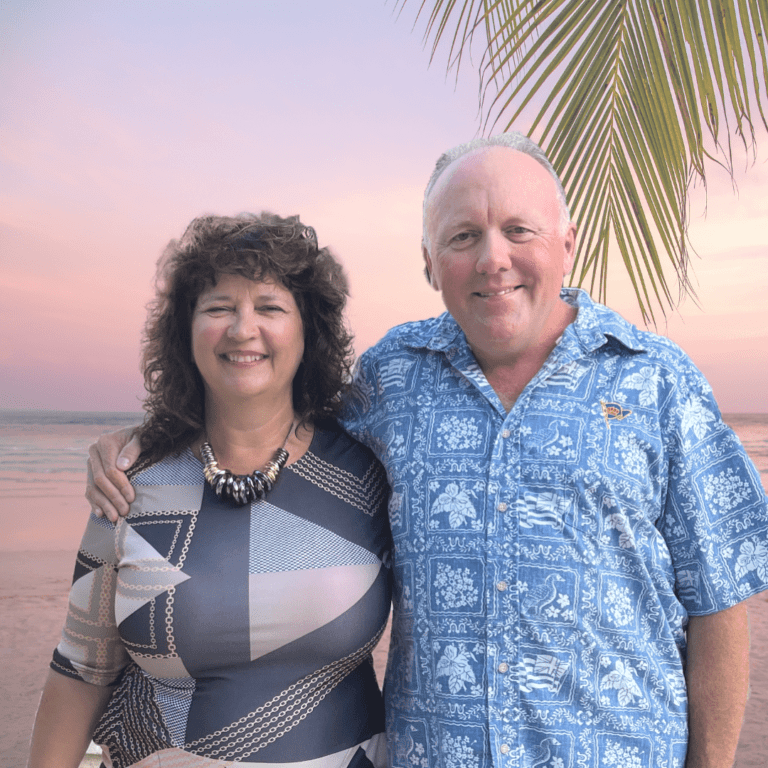 Child Care Genius Podcast Hosts, Best Selling Authors, Certified Child Care Coaches, Conference Speakers
Brian and Carol Duprey own the CHILD CARE MILLIONAIRE brand are two of the world's leading experts in child care expansion and profitability. Together, they have opened and operated ten child care centers in Central Maine over the last 25 years. In 2017 Brian became a certified child care coach and was hired by the Child Care Success Company working for his friend and mentor Kris Murray. In 2018 Carol became a certified child care coach and began helping center owners with staff hiring and retention. Together they have written several best selling books including Child Care Millionaire, The Happiness Guide for Early Childhood Educators, Child Care Mindset: 30 Days of Growth and Transformation, The Dreams, Goals, & Gratitude Journal, and Child Care Millionaire Tour Secrets. For this FREE WEBINAR they come together with several early childhood experts to CONQUER THE NUMBER ONE STRESSOR OF CHILD CARE BUSINESS OWNERS AND DIRECTORS TODAY: Hiring, Retention, and Workplace Culture. Register for this FREE WEBINAR today for several cutting edge tips currently working for the superstars in the industry.
Our panelists are experts in the field of childcare hiring, retention, and culture, and will each give you plenty of the secrets they have used successfully in their own schools.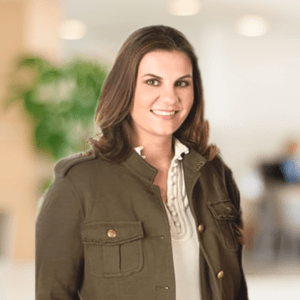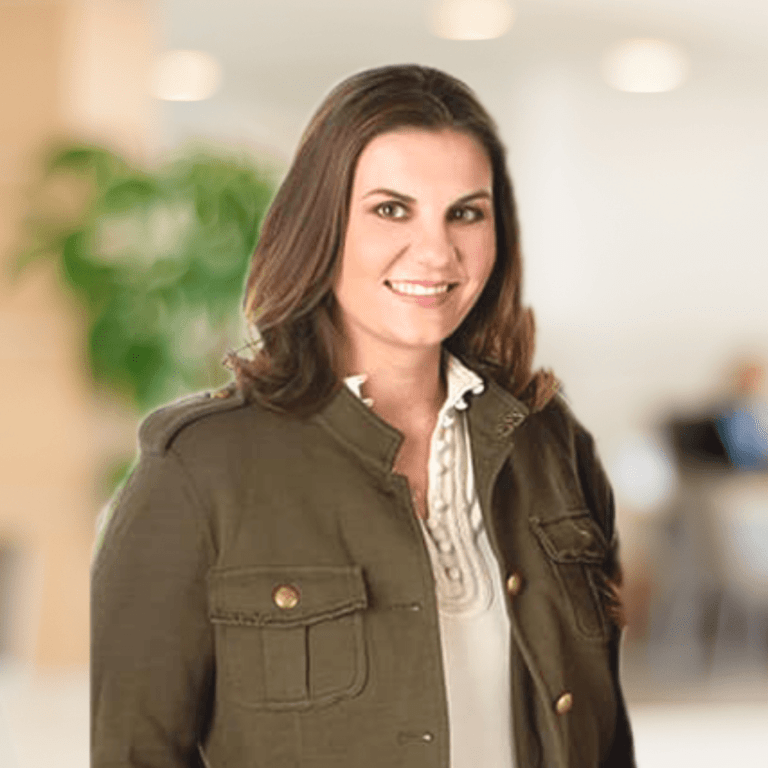 The Conscious Classroom, Author, Speaker, Former Montessori
School Owner
Summer Picha is a Minneapolis / Twin Cities-based early childhood development and leadership expert who helps early childhood programs, schools and facilities become the best-in-class choice for their clients and customers and be an integrated part of raising good humans. She's the creator of the Conscious Classroom Certification Model: the leading framework that helps owners and administrators retain staff, recruit families, reduce risk by staying compliant without complication, and protecting school revenue while running a fast-paced facility in ever-changing times. Leveraging Summer's 18+ years in the industry and her role as co-founder of a group of award-winning and highly-referred Montessori schools in the Twin Cities, Summer knows specifically what it takes to lead a mission-driven team and create a culture where schools and families feel like they belong.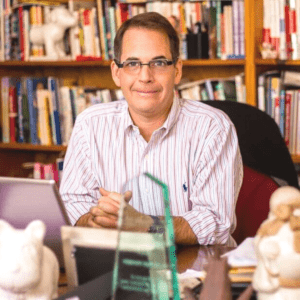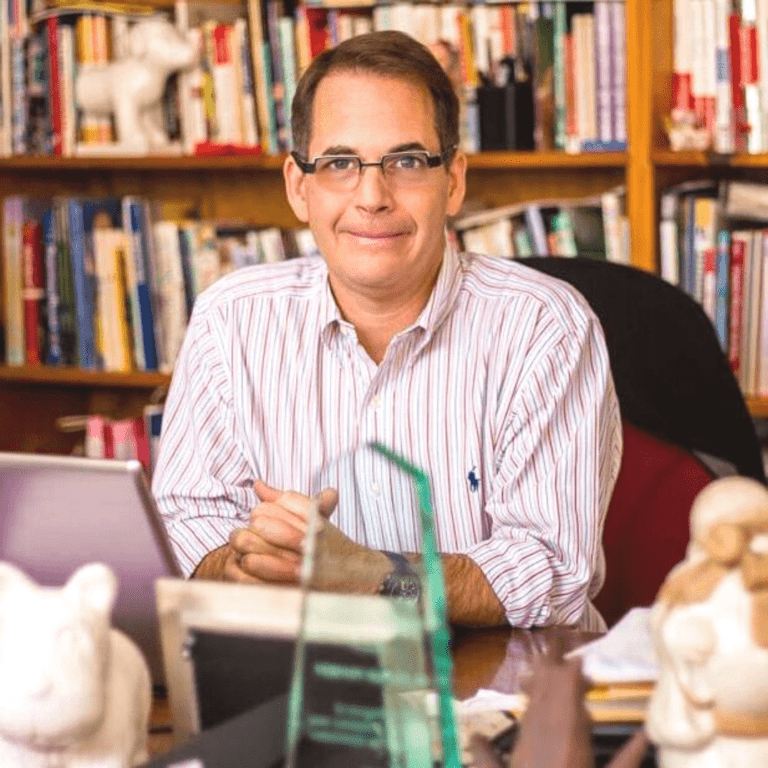 Director's Leadership Solutions,
Author, Conference Speaker, The Nest Schools
Vernon Mason has been an early childhood administrator for over 25 years with a master's degree in Early Childhood Administration from National Louis University. With a $5,000 credit card in 1991 he and his mother opened a small child care center with a capacity of 30 that grew to 125. When he finally sold all of his 5 locations to pursue a life of consulting, training, secret-shopping and giving keynote addresses, his brand WEE SCHOOLS was serving over 500 children. Today Vernon is a sought after conference speaker. He has become known for his inspiring story telling, candor and humor in his presentations at local, state and national conferences. Vernon's very popular keynotes and trainings come from real life experiences. He has been hands-on in childcare programs for decades. In 2015 Vernon launched Directors Leadership Solutions out of his desire to make directors path to success easier. He also now works with long time friends, Gerry Pastor and Jane Porterfield as SVP of Growth, Development and Training at The Nest Schools.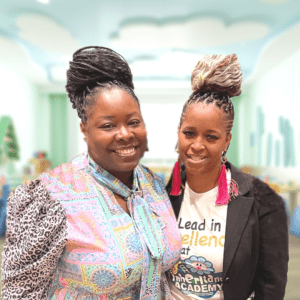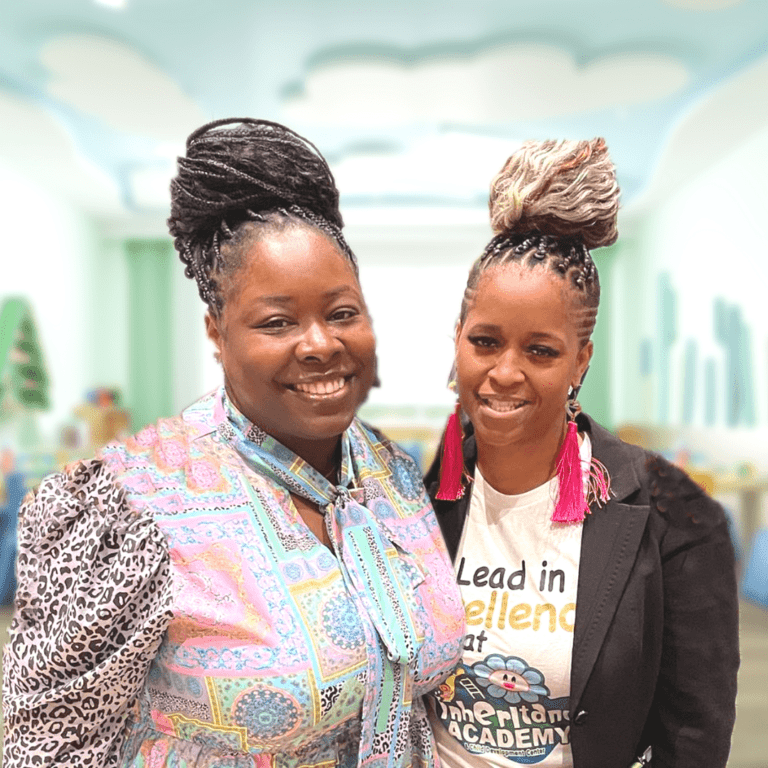 Mallorie Malloy-Coe &
Sharita Curtis
Inheritance Academy, Award Winning Leaders, Coaches
Sharita Curtis and Malllorie Malloy-Coe are two passionate Early Childhood Education professionals bringing their unique differences together to help BUILD the confidence of this industry's leaders. Since 2010, Sharita has been the Director of Inheritance Academy in Baltimore, Maryland where she builds professional and personal relationships with team members, families, and children. As a graduate of the University of Eastern Shore with her Bachelor of Science in Early Childhood Education, Sharita has worked as a preschool teacher, after-school program coordinator, behavior analyst, and many more. Mallorie Malloy-Coe is the dynamic visionary and CEO of Inheritance Academy where she uses her experiences with trauma, abuse, and poverty as fuel to create a safe space for children to grow. Together, they have developed Academy Builders, specializing in industry retention and recruitment, to ensure that current and future educators explore opportunities and resources to enhance programs and empower the next generation.